MADISON, WI – Madison Area Mechanical & Sheet Metal Contractors Association (MSC) is pleased to announce the appointment of Brady Farrell, President of 1901 Inc., to MSC President, Rob Weise, Vice President of Hooper Corporation, to MSC Vice President, and Danny Johnson, Project Manager at The Waldinger Corporation, to MSC Secretary/Treasurer, Executive Director Julie Walsh announced on Tuesday.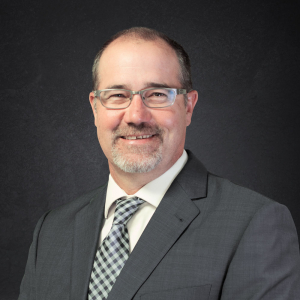 Farrell, a graduate of University of Wisconsin-Madison with a Bachelor of Science degree in Mechanical Engineering, joined 1901 Inc. in 1991 as a Project Manager before being promoted to Vice President in 2002, and his current role as President in 2013.
Weise received his Bachelor of Science degree in Civil Engineering from University of Wisconsin-Platteville. Prior to joining Hooper Corporation's General Heating and Air Conditioning in 2013, Weise brought more than 20 years of professional experience managing various projects for General Contractors. He took on his current role at Hooper Corporation in 2021. He also won "Project Manager of the Year" in 2012 and was awarded InBusiness Magazine's "40 under 40" in 2010.
Johnson, a graduate of Montana Technological University with an Associate Degree in Computer Technology, started working for The Waldinger Corporation in May of 2022. Prior to his current role, Johnson worked as an Estimator and Project Manager with Air Temperature Services, Inc. for almost 10 years.
The MSC Board Members serve in their positions for two-year terms. The board oversees the non-profit organization that works to promote professionalism, cost-effectiveness, safety and productivity of construction and services through education, labor relations, public relations, and government affairs.
If you are interested in learning more about MSC, please contact Julie Walsh, Executive Director of MSC/MAPC at 608-288-1414 or julie.walsh@mechanicalindustries.org.
###